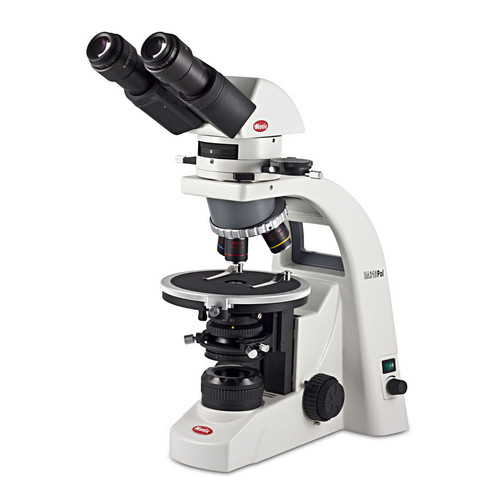 Product Description
Pathological Microscope

Binocular Stereo Microscope is designed for younger students of elementary education. It meets the needs of Science teaching and demonstration to beginners at school level. Being light weight & handy, it helps carrying around and is simple to use, yet having features of a compound Microscope Precision Optical Glass Lenses and metal components are engineered for years of reliable performance.

Observation Head - Binocular head inclined at 45-deg. with adjustable inter-pupillary distance.

Focussing - By Rack and Pinion mechanism.
Magnification - Standard magnification 20X & 40X or 10x & 30x.
Objectives - 2 sets of objectives 2X and 4X, selected by sliding nose piece.
Eyepieces - Standard extra wide field eyepieces WF-10X or 15X are provided.
Model RSM-2C - Same as Model RSM-2A but with stable base provided with built-in illumination both for incident (EPI) light and sub-stage (transmitted) light fo individual or simultaneous use, for 6V-20W halogen lamp.
Get in touch with us